4 months following the Colombo Telegraph first questioned dubious monetary practices in the Centre for Policy Alternatives (CPA) and 16 days following pledging in its website to respond to related and far a lot more critical charges 'within two weeks,' the CPA remains silent.
On October 10th Colombo Telegraph exposed different monetary malpractices in the CPA. The CPA, in its official website, referring to this exposé, announced that its Executive Director, Dr Paikiasothy Saravanamuttu was away and that a response would be offered 'in two weeks'. Dr Saravanamuttu returned to Sri Lanka on the 17th. The self-imposed deadline expired day prior to yesterday (24th). Two a lot more day has passed. The CPA is however to respond.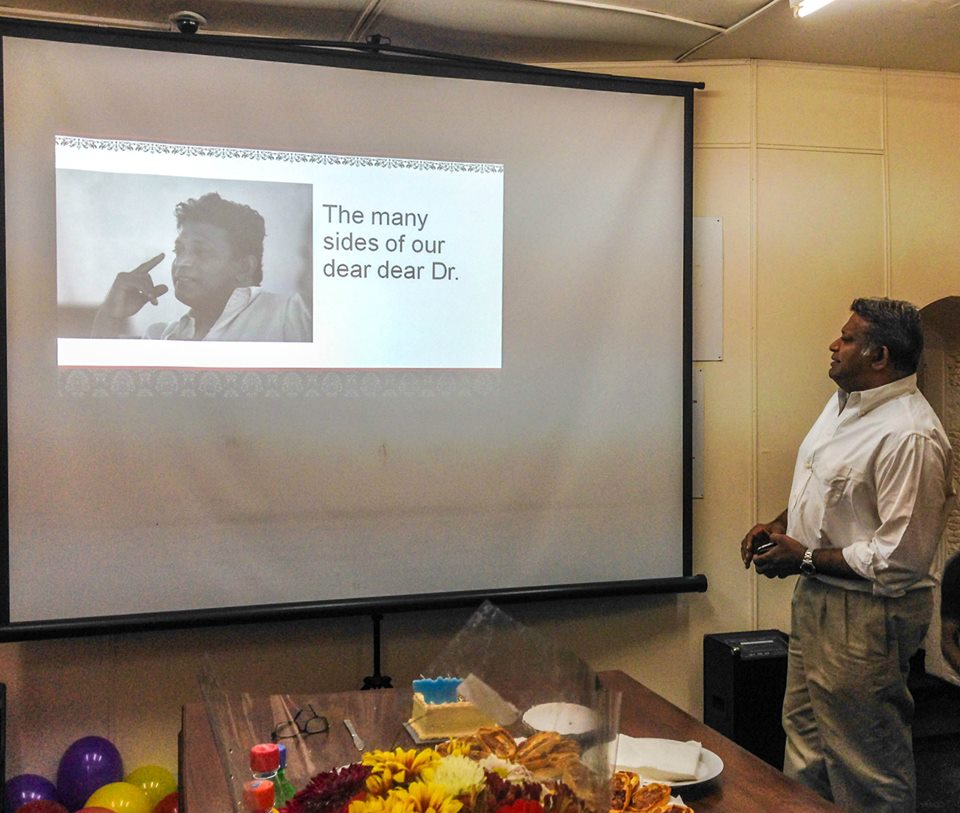 On October 10th, based on CPA documents in our possession, Colombo Telegraph accused the CPA of billing for un-held workshops, engaging in double billing,' i.e getting grants from two donors to do the same process and duplicating receipts, hotel bills and other bills to submit to donors (possibly even submitting very same bills to numerous donors), and hoodwinking donors by filing expenses under secure cost columns.
On the very same day ( October 10th)  the CPA web site mentioned "The Centre for Policy Alternatives (CPA) is aware of an article in the Colombo Telegraph internet site titled 'Exposé: Centre For Policy Options Defrauded And Hoodwinked Donors' published on ten October 2014. The report includes a number of allegations against the organisation and particular members of the staff. As the Executive Director is travelling on operate, CPA will post a response to these allegations on his return to Sri Lanka in the next two weeks."
Colombo Telegraph initial asked the CPA to respond to specific concerns based on our investigations on 8th of June, 2014.  The CPA, after exchanging a handful of emails ultimately mentioned: "We consider additional communication with you futile and reiterate our position that these allegations are clearly mala fide'."
We responded as follows:
"It is of course your prerogative to communicate or refuse to do so, but there are troubling queries that stay.
"Can you tell us which of our allegations are mala fide?
"Can you tell us no matter whether the CPA and the International Federation of Journalists with each other have submitted proposals to UNESCO and EU to do a "Public Service Broadcasting" campaign/coaching or not?
"If "yes" can you tell us what workshops had been, for whom and exactly where they have been held?
How a lot of workshops have been held employing UNESCO funding and how numerous workshops under EU funding?
"Since each EU and UNESCO funded workshops and particular activities, can inform us how much monies had been given by each funders?
"Contrary to your claim that the "CPA paid the Galle Face Hotel liquor bill", Sasha Ekanayake (the Unit coordinator at that time) stated CPA submitted a bill to EU as drinks and food "Since (we) cannot charge liquor, the CPA submitted a various bill to CPA". This signifies the CPA got a distinct bill from Galle Face Hotel instead of submitting the original bill (a copy of which I sent to you).  Would you agree?
"As we said prior to it's not our duty to supply you documents. As you have implied in your last email, you have access to organization's document so please verify them.
"But do not assume that we do not have documents, we have all narrative reports which CPA submitted to the donors or a file of original bills, which the CPA did not submit to the donors.
"Just so you know, all documents are authentic and we can prove this if necessary."
These are questions and comments that are based on damning documentary proof in the possession of the Colombo Telegraph. The Colombo Telegraph finds it appalling that a sturdy advocate of checks and balances, accountability and transparency such as the CPA remains silent on the allegations.
Connected posts
Nirmal Condemns Hypocrisy Of "NGO Tribe"
CPA's Powerful ED Dr. Sara Is Travelling, CPA Says It Requirements Two Weeks To Respond
Exposé: Centre For Policy Options Defrauded And Hoodwinked Donors
CPA Hattotuwa Must Answer Rather Of Dodging And Misleading
Response To Post In Colombo Telegraph
Exposed: Rights Advocacy A Gateway To Lavish Lifestyles
CPA Removes Groundviews Editor From 'Senior Staff'
'Dhanapala Must Choose' Says Saravanamuttu
Sara Says 'Dhanapala – WebBlocking' Issue Needs To Be Resolved Within The Framework Of Good Governance
How Sunanda Robbed Cash And Rs 30.9 million Unaudited FMM
Sunanda Saga, States Of Denial And NGO Accountability