By Malinda Seneviratne –
Of all that is pernicious in all resolutions tabled in the UNHRC against Sri Lanka the most scandalous and disgusting possibly is limiting investigations calls for to the final few months of the war. We are talking about a conflict that dragged for practically three decades. We are speaking about a couple of hundred thousand killed. One particular life can not be significantly less worthwhile than an additional. A single murder can not be much more despicable than one more. The grief of a single mother can not be significantly less than that of one more mother. The very same goes for fathers, young children, lovers and buddies who grieve.
We are reminded of this monstrous 'logic' nowadays when there's a call for the Mahinda Rajapaksa regime and wrongdoers therein getting held responsible for wrongdoing a call for a complete investigation on many allegations. Now, ss a person stated 'compassion' (maithree) is all good but this does not mean that wrongdoing and wrongdoers need to go uninvestigated and unpunished respectively. Strangely, although, Champika Ranawaka of the Jathika Hela Urumaya who spearheaded Maithripala Sirisena's campaign and was clearly the most articulate critique of the regime on all counts like corruption has picked a period, 2004-2014. This is arbitrary and worse it smacks of witch-hunting.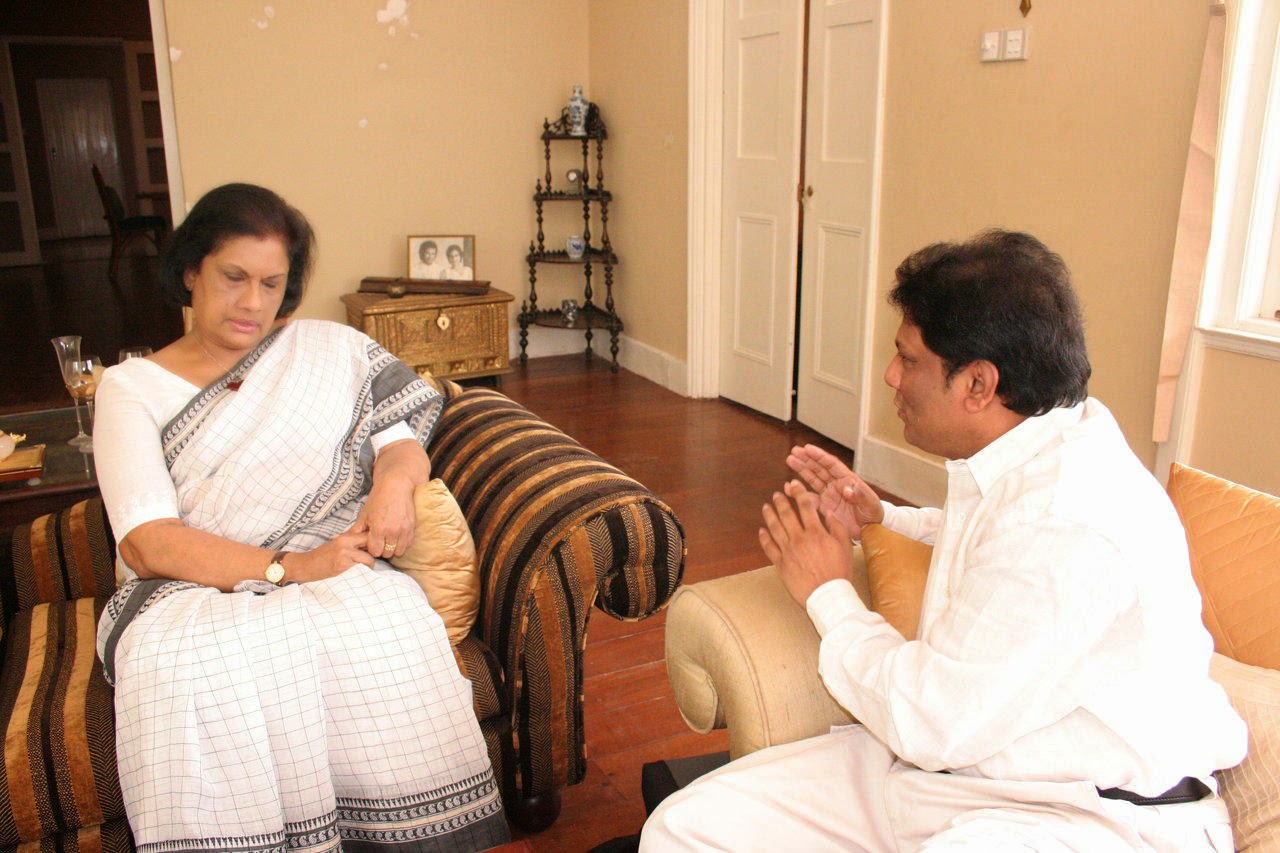 Accurate, it is the regime that was defeated that is under scrutiny. Correct, investigation of corruption charges was a key theme of the Sirisena campaign and it can be concluded that people did vote for such an inquiry. Corruption and wrongdoing on the other hand could not have begun in November 2004. We are right after all talking about a constitution and institutional arrangement that made for abuse and pilfering in a big scale as nicely as a culture of impunity that was effectively and actually made use of by numerous who wielded energy for decades but especially given that 1977. Bheeshanaya (terror) and dhooshanaya (corruption) let us not neglect have been charges leveled by those in the opposition at least since the 1988 Presidential Election.   They had currency.
Some may claim that the bheeshana-dhooshana levels of the past ten years had been unprecedented, but they would be those who have brief memories thinking about what occurred in 1988-89 and towards the tail end of Chandrika Kumaratunga's initial term (just before her wings have been clipped by the Parivasa arrangement with the JVP, the 17th Amendment and the short UNP Government of 2001-2004).
We can't go to Year Dot. This is clear. Nonetheless, considering that those who have been charged (but not investigated) are nonetheless about and given that this Government has come to clean up, so to speak, we ought to commence at least from 1994 which is when coalitions led by the SLFP initial came to energy. Most importantly it includes the period 2001-2004 when the UNP held sway. If there's going to be adjust, it have to be underlined by wholesomeness, not revenge-intent.
These days we have a President who is also the Chairman of the principal celebration of the coalition led by the opponent he defeated. All those who supported 'the corrupt regime' have now pledged allegiance to President Maithripala Sirisena. He has as his essential coalition partner, the United National Party, which as well is not specifically a party of saints. A single of his important backers was ex President Chandrika Kumaratunge, a particular person described as Chaura Regina (The Thieving Queen).
It is good to clean up. It is necessary to investigate. It is non-negotiable that the constitution and institutional arrangement be reformed so that corruption can be stumped. Mark it with 'vengeance' and we can shed all illusions about this regime getting 'better' (neglect 'compassionate').  Bring to book the crooks of the earlier regime by all implies, but let other crooks go free and you would be performing a wonderful disservice to those who voted for 'change'.
*Malinda Seneviratne is the Chief Editor of 'The Nation' and his articles can be found at www.malindawords.blogspot.com