Leftist parties in Sri Lanka have divided more than which candidate to help at the upcoming Presidential elections, with the Lanka Sama Samaja Celebration (LSSP) passing a motion to assistance Mahinda Rajapaksa whilst the Nava Sama Samaja Celebration (NSSP) has announced that a choice has not yet been created on which candidate they would assistance.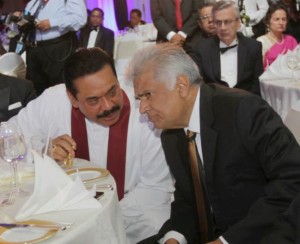 The motion to help Mahinda Rajapaksa at the upcoming Presidential election had been proposed abruptly without any notice of a resolution throughout a meeting held to consider some documents submitted to the Central Committee. Despite the fact that senior members such as Lal Wijenayake, Dr Jayampathy Wickramaratne Pc, Prof.  Vijaya Kumar, S Ramanathan, Wimal Rodrigo, Keerthi Kariyawasam  and Chameera Perera protested against the motion, it had been passed with 25 members voting in favour of it.
The protesting members have nonetheless informed that the choice is rejected by them and that they will defy it and act independently to support a candidate who will stand for abolition of the executive presidential system.
Meanwhile in a media statement, a group of the Nava Sama Samaja Celebration (NSSP) politbureau members have announced that they have not made a decision to assistance UNP Leader Ranil Wickremesinghe or any other common candidate who will be fielded at the upcoming presidential elections.
They have noted that despite NSSP Common Secretary Dr. Vickramabahu Karunaratne announcing that they would critically support Ranil Wickremesinghe, no such decision has been produced and that it is only his private view. In their statement, it has also been announced that an agreement has been created with the leftist parties to field a frequent candidate who would represent leftist ideologies.