By Romesh Hettiarachchi –
It is not genuinely newsworthy to recommend several Sri Lankans these days are skeptical about "the Diaspora".
For several Sri Lankans, "the Diaspora" is perceived to be exclusively Tamil and overwhelmingly supportive of the Tamil Tigers. This of course is not correct. Several members in "the Diaspora" are Sinhalese and Muslim, vehemently opposing almost everything the Tamil Tigers stood for. Furthermore rarely are criticisms of the Tamil Tigers by members of the "Tamil Diaspora" ever acknowledged by Sri Lankan intellectuals and media.
This of course is not the only misconception about "the Diaspora". Some Sri Lankans consider all members of "the Diaspora" are universally wealthy as if leaving the shores of Sri Lanka is a golden ticket for wealth and riches. Once again not correct. Sure, some members of the Diaspora, Tamil and otherwise, attain economic and skilled successes outside Sri Lanka. However substantial populations of &#8220the Diaspora&#8221 have encountered and continue to encounter considerable challenges in employment and making sure their kids get a excellent education outdoors Sri Lanka. This is of course not new many members of the "Tamil Diaspora" encountered comparable challenges after fleeing the discrimination and violence in Sri Lanka in the 70s and 80s.
Other Sri Lankans think "the Diaspora" has no interest in permitting Sri Lankans to reside together peacefully. This is only half true. Some members of "the Diaspora" are deeply invested in manufacturing clashes in between the Tamil and the Sri Lankan communities. Even so seldom do Sri Lankans recognize that often leaders in the Sri Lankan Diaspora are as complicit in manufacturing these conflicts as their Tamil Diaspora counterparts.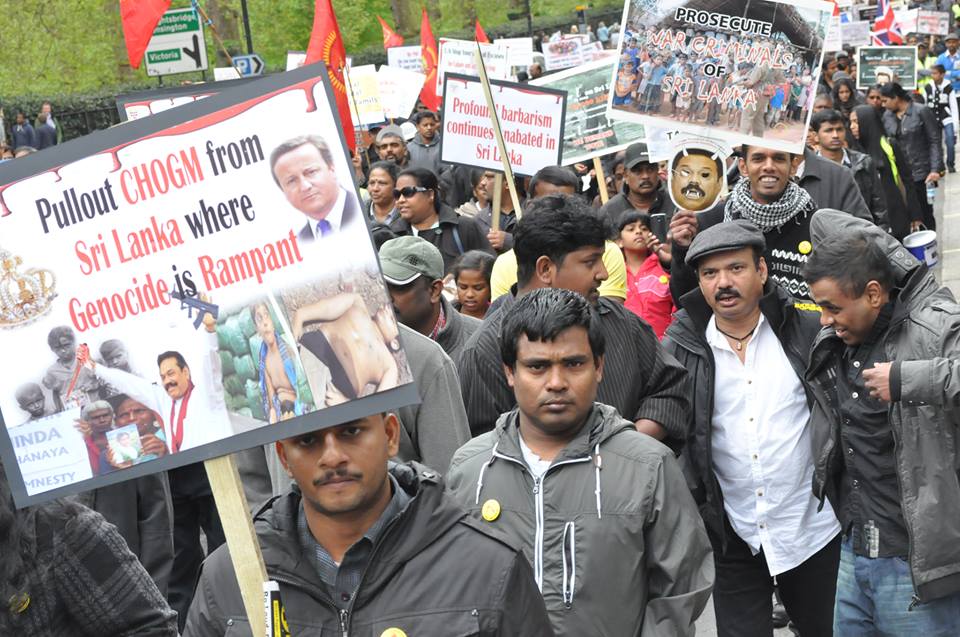 Furthermore it need to be acknowledged that most obstacles when it comes to Sri Lankans living together peacefully soon after Might 2009 have been internal i.e. the result of the strength of Sinhalese nationalism in Sri Lankan politics. This has been a significant challenge in the past and will most likely continue to be a issue in the future. Consequently whilst Tamil nationalism may be a barrier to some reconciliation initiatives in Sri Lanka, any prospects of peace in Sri Lanka are most likely significantly influenced by the effectiveness and strength of those opposing Sinhalese nationalism.
The Potential Part of the Diaspora in Sri Lankan Affairs post January 2015
These misconceptions demonstrate the inaccuracy of most generalizations about "The Diaspora". The reality is each member of "The Diaspora" shares their own special connection with the men and women and communities in Sri Lanka. Although for some, this partnership is basic and complete of happiness, for other people in the Diaspora, this relationship is complicated and &#8211 at occasions &#8211 traumatic. Typically the differences amongst these relationships run along communal lines.
Nevertheless, given that January, it is secure to say most in the Diaspora are muddling by way of how to respond to what at least superficially appear to be new political developments in Sri Lanka. Whilst some in the Diaspora continue their mission to invent collective identities for populations that are in truth diverse &#8211 terrorists, throhi, kalu suddha, privileged &#8211 other folks in the Diaspora are now prepared to help Sri Lankans in living collectively and functioning with each other in a lot more intriguing ways than either politicians or community activists can either think about or allow.
Understanding the Relationship among the Diasporas with Communities in Sri Lanka
To that end, a little group of professionals from the Sri Lankan and Tamil Diaspora from Australia, UK and Canada are exploring the partnership among members of the Diaspora and their counterparts in Sri Lanka via the use of an informal survey. This functioning group hopes to construct on this understanding to develop formal and informal mechanisms that leverage these relationships for the advantage of all Sri Lankans living across the island.
Who Developed the Survey? Who is Involved?
The working group is comprised of men and women who have substantial knowledge in attempting to construct bridges between the Sri Lankan Diaspora and their Tamil counterparts. Most of us are Sri Lankan born experts who are seeking means to give back to the communities we have come from. All these involved with building the survey have volunteered their expertise and time.
Names! I want Names!
Sorry to disappoint, but the functioning group has chosen to remain anonymous at least till this period of exploration is completed. This is for two motives:
In the Diaspora, transparency about new initiatives has at times been interpreted as a license to criticize the initiative. Often instances such criticism is just a result of the perceived on the political and/or social baggage that these involved are perceived to carry.
So instead of providing this chance to critics, these involved have made a decision to remain largely unidentified simply in order for the survey to speak for itself.
That said, if you want to support construct this initiative, please total the survey and email us separately at [email protected]. While the operating group comprises of many of the ethnic communities in Sri Lanka, we are especially encouraging young female leaders in the Diaspora to get in touch with us.
Are any Governments involved with the survey?
No. This survey has not been funded or supported by any government, not for profit or community group. We have no affiliation with, or have received any monies from any neighborhood group, government, political celebration or not for profit to create this survey.
Why the distinction among the Sri Lankan and Tamil Diaspora?
Whilst we are quite conscious of the numerous Tamils who are comfy calling themselves Sri Lankan, we are also recognize that there are numerous Tamil who are not. That is why for the purposes of this survey, members of the Tamil Diaspora are those of Tamil ethnicity, who live outside Sri Lanka, who do not call themselves Sri Lankan.
Is My Privacy Protected?
Provided the difficult and conflicted history of Sri Lanka, reservations in filling the survey are not only expected but affordable. This is why responses can be submitted anonymously. Participants are not necessary to provide their name or any other identifiable details linking them to their submission.
The survey has other precautions to defend the privacy/security of respondents:
Most inquiries are optional.
Though participants will have the chance to share their e mail address, the provision of the e mail address is not mandatory.
If you select to share your e mail address, you will be added to a mailing list that will assist you keep updated with the progress of this initiative and acquire your assistance in creating this initiative. However if no e-mail address is offered, then the survey is anonymously.
No email addresses will be shared with third celebration without prior consent. In other words no get in touch with details of respondents will be given to neighborhood organizations or the government with out the consent of the person.
Even though survey Benefits will be aggregated, at no time will person survey final results will be shared with third party without prior consent
If following you submit the survey anonymously, you wish to be added to the mailing list, e mail [email protected] with the topic line &#8220Mailing List&#8221.
The survey will be open until June 15, 2015. After the survey closes, and if we get a lot more than one hundred submissions, we will release a short evaluation of the aggregate survey results by August 31, 2015. Even though the survey is an informal and voluntary survey, we firmly believe the aggregate evaluation of these outcomes will be of interest to a lot of in the Diaspora and in Sri Lanka.
Needless to say, this survey will not most likely do justice to sheer diversity of the Sri Lankan and Tamil Diaspora knowledge. Don't forget this is an informal survey an experiment which is only becoming performed simply because no other neighborhood or international organization has selected to do so. If you do want to let us know how badly we have accomplished, please e mail [email protected] .
So without having further ado, go to http://survey.epicentre.ventures/ to full the survey or alternatively click
Start
&nbsp
Our deepest fear is not that we are inadequate. Our deepest worry is that we are powerful beyond measure.
It is our light, not our darkness that most frightens us. We are all meant to shine, as youngsters do. It is not just in some of us it is in all of us. And as we let our own light shine, we unconsciously give other folks permission to do the same. As we are liberated from our personal fear, our presence automatically liberates other individuals.

Marianne Willliamson
*Romesh Hettiarachchi is a lawyer and mediator in Toronto, Canada. For a lot more info about this initiative, go to @epicentre_vntrs or email info [at] epicentre.ventures. For those interested in continuing these discussions, specifically those in Canada, check out the Kathae Kadai facebook forum.