By Hema Senanayake –
Peace and stability must be the focus of any improvement agenda. As the president of the nation Maithripala Sirisena must have the identical focus. Other than analyzing mere economic elements any macroeconomic analyst would concern about the political stability and peace of the country. Therefore, with the identical concentrate, I choose to investigate the effect arising from the provision of nominations to former president Rajapaksa and his clan.
If the president Mathripala Sirisena had consciously decided rather than getting succumbed to pressure to give nominations to Mahinda Rajapaksa and his group, in my view it was the greatest selection accessible for him to make following the Matara rally carried out by pro-Mahinda activists. But the decision president Sirisena made soon after the Nugegoda rally, held by the same group, possibly could not have been the best selection the president could have created. Being an economic analyst why do I say so?
As we know it in Sri Lanka racism is a serious threat to peace. All type of racism is poor for the nation. TNA did not give nominations to former LTTE members. Perhaps, TNA desires to deter racism in the North and East. In the South, prior to the nominations, pro-Mahinda activism wanted to be based its activities on Sinhala-Buddhist racism.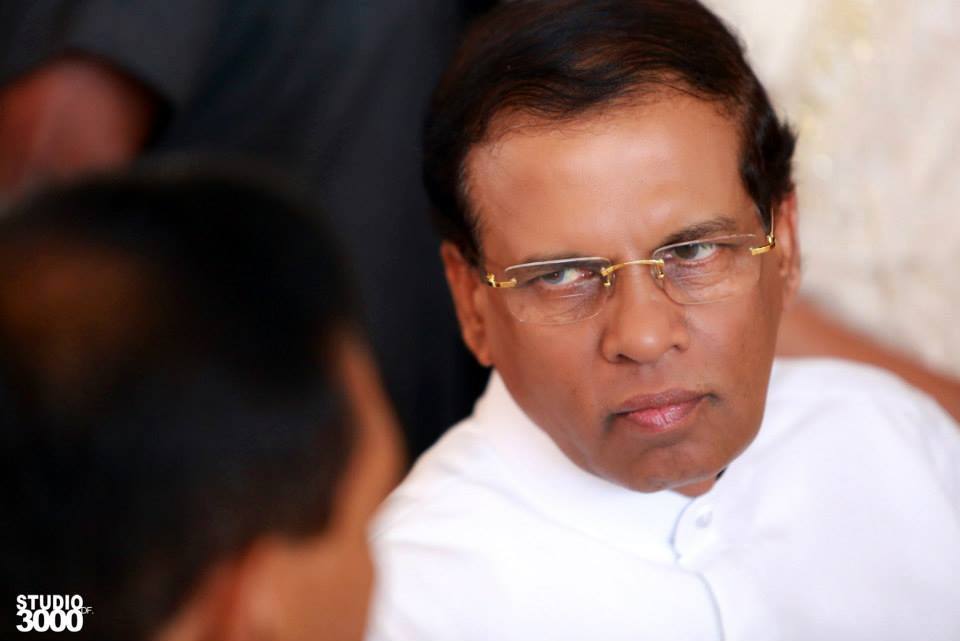 For an instance, when Gotabaya Rajapaksa was summoned by the Commission to Investigate Allegations of Bribery or Corruption, pro-Mahinda activists have been there in front of the Bribery Commission to protest against summoning Gotabaya. The activists who went there held a lion only flag instead of the real national flag. It was not an ad-hoc event as an alternative it symbolizes the accurate nature of protesters or the sentiment the protesters wanted to exploit. That sentiment was racism absolutely nothing else.
Then, the former president Mahinda himself began to use racist rhetoric during his rounds of going to Buddhist temples. He openly alleged that the "Yahapalana government" was organizing to close down critically important army camps in the North and East. He claimed that these camps have been crucial to national security and closing down was a grave mistake. When Tv channels went to North and East to report the true situation exist on the ground, finally it came up that in truth all those camps had been closed down throughout his administration and none of the army camp was closed down below the Maithripala regime so far. Former president Mahinda must have recognized the factual circumstance but his intension was not talking about information. Perhaps racism wants distorted facts.
When racism is supported even rhetorically by a pretty huge group of parliamentarians and a former president, a group of individuals with extreme views went to Wilpattu not to find out the correct details but to produce racial disharmony in between Sinhalese and Muslims. Former president Mahinda did his portion on this issue. Asian Tribune reported it as follows:
"Former President Mahinda Rajapaksa, who raised his voice on Wilpattu for the initial time in a public meeting which was telecast by a private Television channel for the duration of the weekend, said "We have to preserve our national heritage. Wilpattu is one such heritage and we can't allow such national assets to be destroyed. This seems also to have taken spot even when I was in energy but we did not know that such a factor was taking place at that time." (Asian Tribune, Might 11, 2015)
Ultimately, Matara rally became a spot exactly where racial rhetoric was used maximum to discredit the Maithripala Sirisena's administration. Minorities had been really shocked following that event. Country's peace was a concern about several concerned citizens. President Maithripala Sirisena was cornered. Subsequently, numerous negotiations may possibly have taken spot to avoid Mahinda receiving nominations because president Sirisena may possibly knew that providing him nominations would make an irreparable harm to his image and integrity, at least in the quick term. Lastly, Mahinda got nominations. Racial rhetoric subsided. Peace preserved. As I mentioned above, peace must be the concentrate of any significant Statesman. Is this what president Maithripala Sirisena wanted to achieve in giving nominations to Mahinda and his clan? If this is the case, then president Maithripala will make sure that no unsubstantiated racial rhetoric uttered in the UPFA platform.
Nonetheless, I guess, the Nomination Board of UPFA willfully ensured that they would do maximum disrepute to president Sirisena. They never considered the wishes and aspirations of the president. This was amply evident from providing nominations to Tissa Attanayake and Jayantha Ketagoda. Also, it was evident from media briefings that each Susil Premajayantha and Anura Priyadarshana Yapa call all the shots. Immediate prior to nominations, they produced it clear that their words would prevail, not president Sirisena's. In such situations president Sirisena may not have had any selection other than distancing him from nominations even although he tried to avoid some big shots crossing over to UNP.
Such distancing can't be without a lot visionary thinking. It could be a scenario to let them do it and personal it. It seems he is not going to personal any nomination. Probably we will see that he would hold accountable all the members of the Nomination Board for the mess they have done for the good image of president. The country may well want such signaling of firmness immediately following the election. Immediately soon after the election the President Sirisena may get a space for such decisive actions. President must make sure that he make items come about and it is not Anura Priyadarshana Yapa or Susil Premajayanth who make items occur. Such signaling is essential for political stability.
I hope President Maithripala Sirisena is a man with unprecedented courage. Also I hope that his concentrate will be to keep peace and political stability.
I wish to finish this short essay by quoting anything recognized as Leadership Code published in Forbes magazine under the caption "Judging Obama As A Leader." In this "code" there are five rules. I omit a few lines and words in order to enhance readability. With out any comment I submit them as follows:
Rule 1: Shape the future. Obama clearly is a visionary with a new method to politics. He has proclaimed a strategy for moving the country forward that is vastly different from his predecessor's, proposing shifts in our partnership with the rest of the planet and in our relationships with one another…
Rule 2: Make items take place. It is less complicated to describe a bright new future than to make one particular come about. Obama's job is to turn what he desires into what is done, employing his party's majority status in Congress as nicely as his bully pulpit as a planet leader to cajole, collaborate, persuade and counsel other people to deliver…
Rule three: Engage today's talent. Leaders who engage the best talent get brief-term challenging function done whilst preserving higher esprit de corps. Obama has mastered this ability. He doesn't do issues alone, and he doesn't pretend to… In office, he took a team-of-rivals method for selecting his Cabinet, and today he has high levels of help and engagement amongst his group.
Rule 4: Build the subsequent generation. When leaders construct the next generation, they spend interest to constructing the abilities necessary not just for the short term but for the longer future…
Rule 5: Invest in your self. The core of effectiveness at implementing the initial 4 rules is private proficiency. Leaders should invest steadily in their intellectual, spiritual, emotional and physical improvement to be capable to deal with the demands of leadership. Who am I? What do I stand for? Why? How do I get continually far better at delivering on my own promises to myself?